Vandaag doe ik mee met een bloghop waar alles draait rond de Nederlandse sets. En in juni heb ik ook deelgenomen aan een swap en daarvoor heb ik het mooie design papier genomen met thema natuur en de set Puur Natuur bij gebruikt. Hier zitten tal van teksten in, dus ik heb vooral deze teksten gebruikt om er een mooi geheel van te maken. Mijn man vindt het een iets te drukke kaart vanwege het design papier, ik vind het geheel best aardig gelukt en ook heet swap maatje was er heel blij mee ook al kwam het bij haar heel heftig binnen, zij had namelijk net iemand verloren, iets wat ik op dat moment niet wist.
Uitleg hoe de kaart gemaakt wordt vind je
hier
.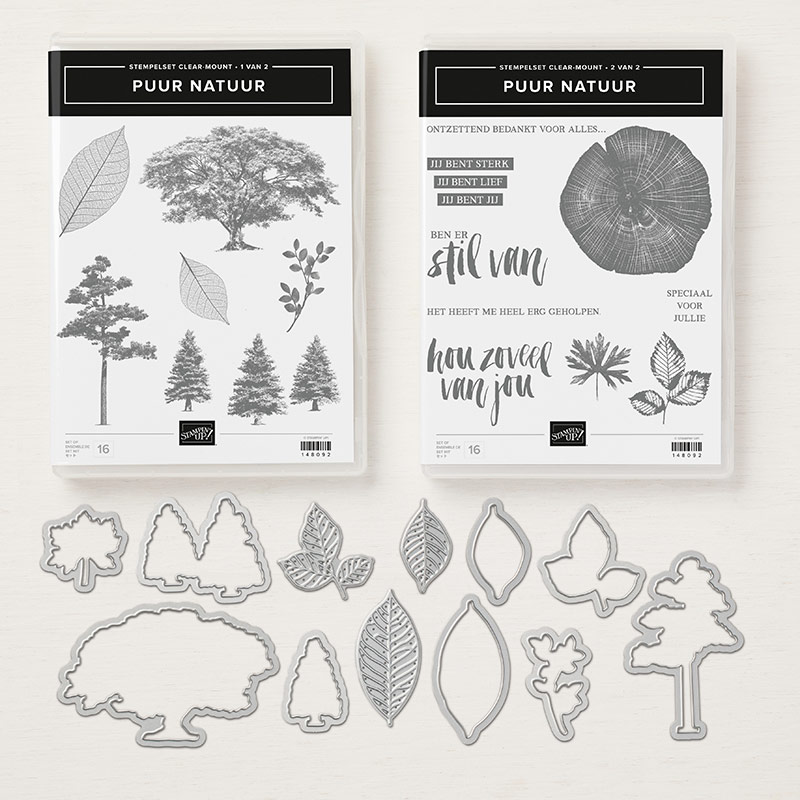 De lijst van hoppers vind je hier:
Ikzelf
Today I am part of a bloghop with Dutch texts, and I was also doing a swap in June so I show it now as I used the set Rooted in Nature in Dutch where you have a lot of Dutch texts in it. I used the nice design paper too with the nature theme. My husband was not fond of it as it was a bit too much he thought, but I like it and the swap partner loved it too although it was hard to receive as she lost somebody recently, something I did not know.